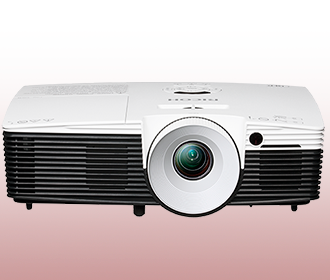 Portable/Desk Edge Projector
Description
Take advantage of Digital Light Processing (DLP) projection technology with an appealing high-contrast ratio of 10,000:1 – and with less lag – so your videos and images project beautifully. Plus, deliver a more engaging visual experience with an aspect ratio of 4:3 and an XGA resolution of 1024x768 dpi that enhances even the smallest details.
Make information jump off the screen with 3D projection
Showcase more and fully engage your audience. The PJ X2240's native support for frame sequential 3D format means that you presentation will spring to life – whether it's a CAD drawing, a business proposal or an educational video.
Key Strengths
XGA Resolution (1024x768 dpi)
Brightness rating of 3000 lumens
Screen size up to 300″
Affordable projection plus audio in/out
General Specifications
Projector Specifications
Replacement Lamp – Part Number
512758
Note: Lamps are consumable products and therefore are not covered by the projector's warranty.
3D Glasses – Part Number
Type 1 – 512511
Note: Native support for Frame Sequential 3D format. Other sources may require a converter that is not provided.
Resolution
XGA – 1024 x 768 dpi
Liquid Crystal Panel Size
0.55″
White Light Output Brightness
3,000 lm
Contrast Ratio
WXGA: 2,000:1
XGA/SVGA: 2,200:1
Projection Distance
39.37″ – 393.7″
Lamp Type
High pressure mercury (190W)
Lamp Life
Standard Mode: 4,500 hours
Economy Mode: 6,000 hours
Projection Lens
Zoom Ratio: 1.1
Zoom/Focus: Manual/Manual
Features
Keystone (Direction: Vertical – Manual); AV Mute; Freeze; Re-size (Magnify); Wall Color Mode; Security Bar; Kensington Lock; Eco Mode; 3D Projection Ready; Front/Rear Tilt Foot Adjuster; High Altitude Mode
Dimensions W x D x H
12.4″ x 8.8″ x 4″ (314 x 224 x 102 mm)
Weight
5.75 lbs. (2.6 kg)
Fan Noise
Standard Mode: 34 dB or less
Eco Mode: 31 dB or less
Operating Environment
Storage Temperature: -20° to 60°C
Transportation Temperature: 5°F to 40°F; Humidity: 80%
Power Supply
100/240V; 50 – 60Hz
Power Consumption
While Operating:; Standard Mode: 230W; Eco Mode: 195W; Standby: 0.5W
What's In the Box
Cables: Single RGB Cable, Power Cord, CD ROM: Operating Instructions; Quick Start Guide; Warranty Sheet and Registration (US only) Carrying Case: Included for PJ X2240 and PJ WX2240 only Remote Control: Remote Control (CR2025 x 1 Battery included)